Blog Planning
Wednesday, April 25, 2012
In
February's photo an hour
post I posted a little peek of my blog agenda and received a few emails in response wanting to see and know a little bit more about it. I waited until March was over so that way I could show you all the whole thing without giving away what I'd be posting.
(It's not really that big of a secret, I just like to keep some surprises.)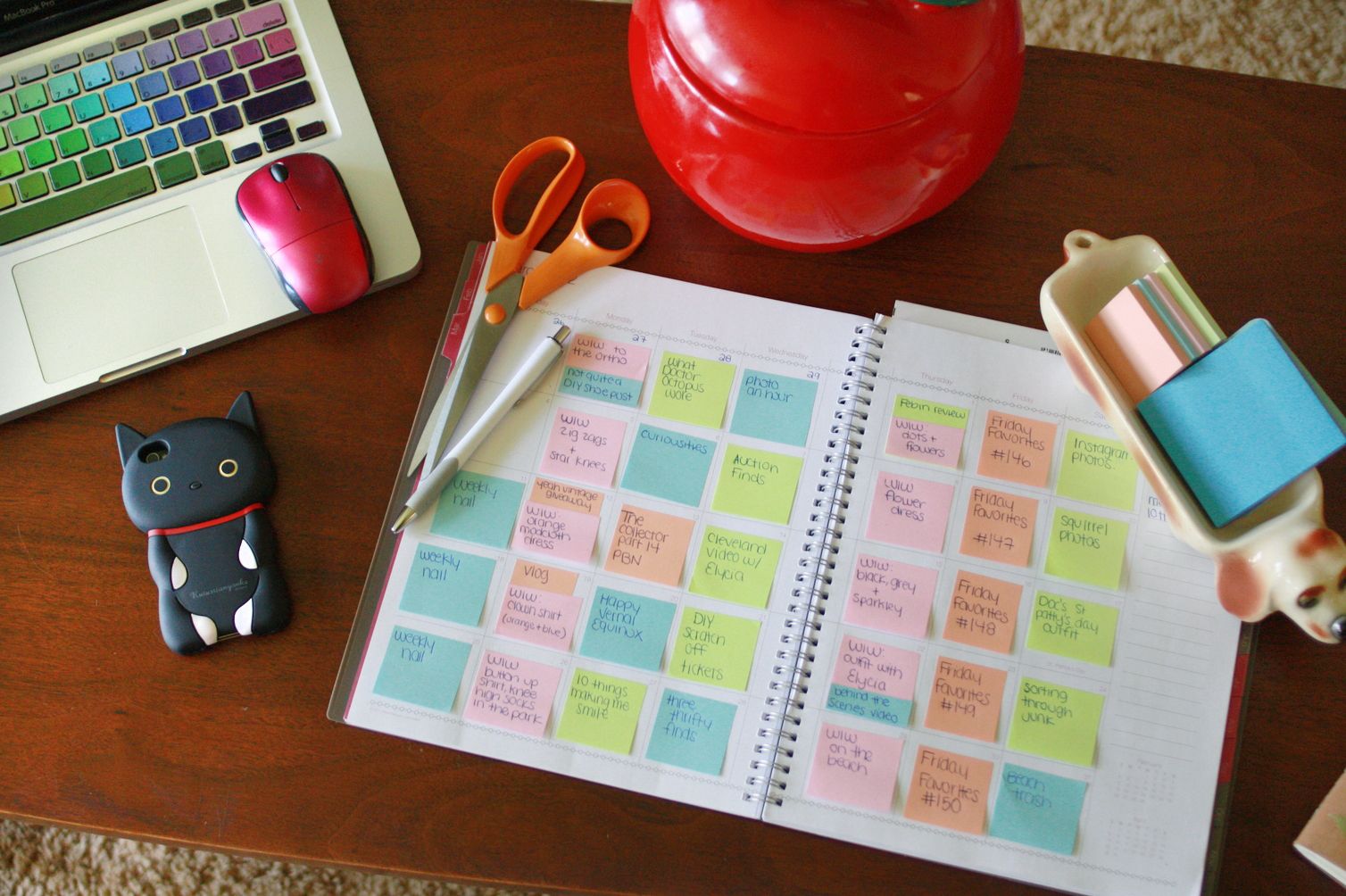 To help plan and organize all of my blog posts I have this calender. It's Mead brand, and I bought it from Target but that's really all I can tell you about it because it doesn't have any identifying name on it.
Sorry about that!
I chose this one because I that it's like a notebook. It's not too big
(around standard notebook size)
, when I don't need it in view I can just close it up and put it away. The main thing that really appealed to me is the calender layout. I made sure to buy a planner that had a full page calender where I'd be able to look over the whole month in just a glance, instead of one that just has pages where you can only view a few days at a time.
I write each individual blog post on a sticky note and then place them on the date I plan on posting them. I use sticky notes because I like how bright they are
(it's helps the whole process not to feel so mundane and it looks really pretty!)
Also,
the real reason
, I'm able to move posts if need be. There are some days I just don't feel like posting what I had planned or maybe another post just feels more appropriate for that date.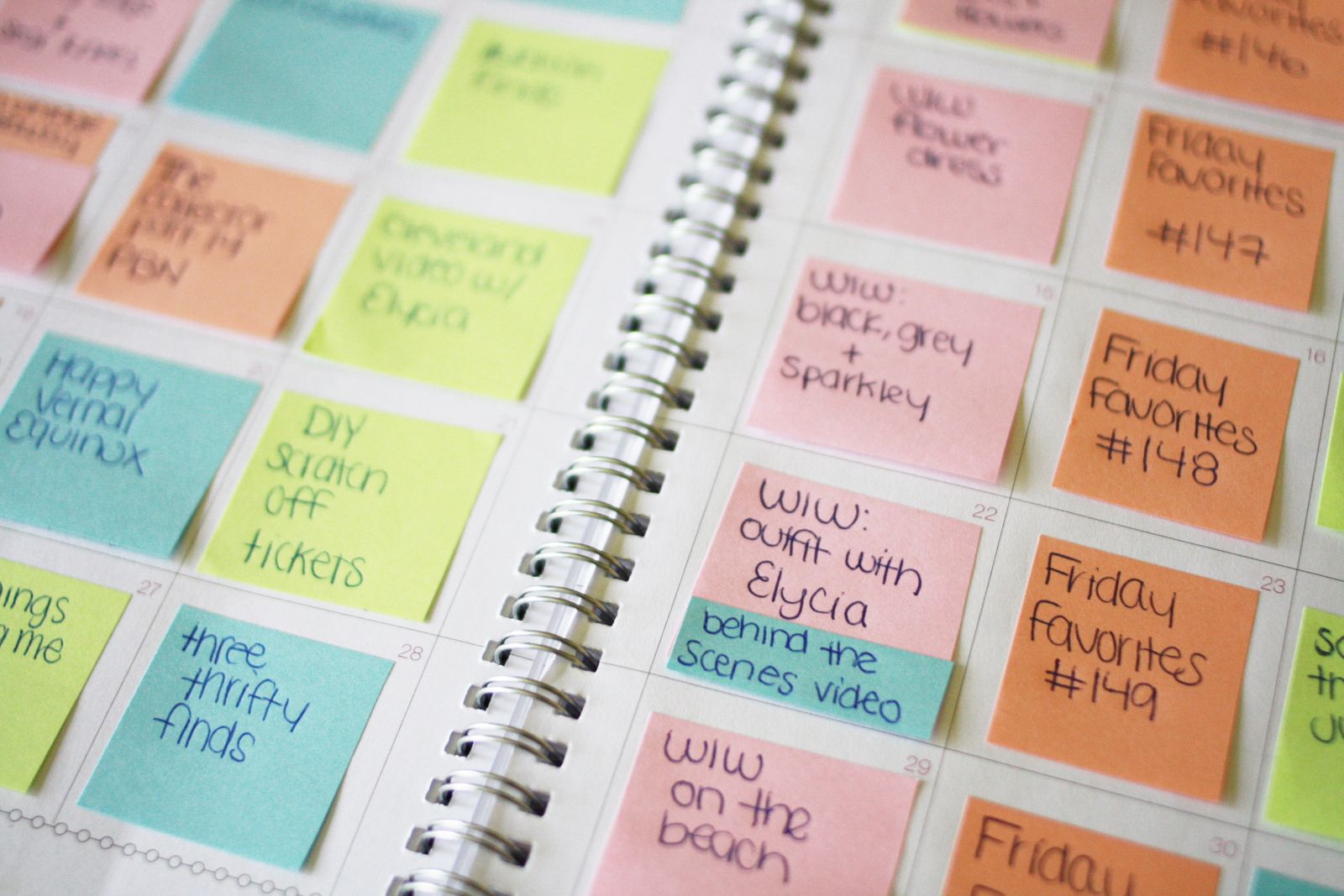 At the end of each month I start working on the next months calender but I don't pressure myself to fill the whole month up. I write in my recurring features
(Friday Favorites and Weekly Nail)
then build from there. Sometimes I might write in posts that I plan on a random date just as a kick in the butt to get them done even if that date isn't the final date
(once again a great reason to use sticky notes.)
I couldn't find post it notes exactly the right size to fit but the ones I use just need a little trim off the side to fit in the allotted square just perfectly.
If you don't already use a similar planner for your blog, I definitely recommend getting one. It's so nice to be able to look over the whole month and see what I have ready, what I need to do, etc. I feel like I'm so much more efficient now in regards of my posts now that I have this calender.
xoxo
a few related links to this post -
you can find the cat iphone case here.
read all about my keyboard decals here or buy a set here.