what I wore; zigzags and star knees!
Monday, March 05, 2012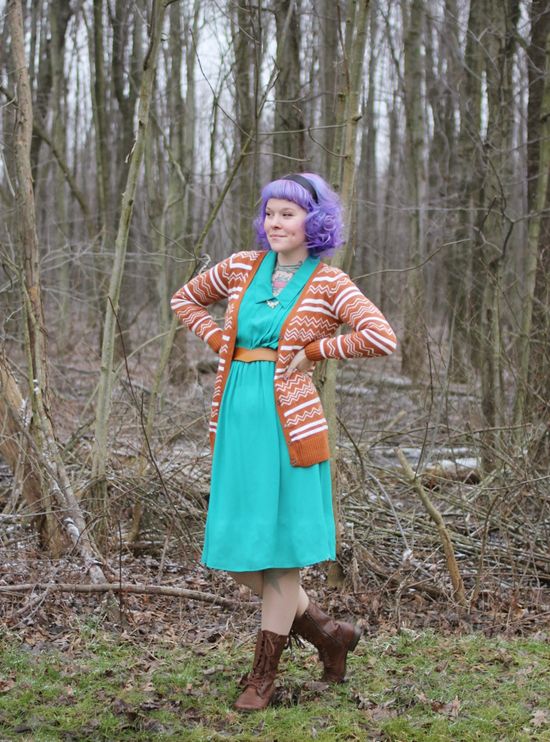 the details:
dress - thrifted / vintage
belt - thrifted
boots - kmart
I've kind of been wearing these boots and tights non-stop both together and separately with other things but I seriously cannot get enough of either one. Speaking of these boots, I actually went back to kmart and bought another pair in another color.
(PS. They're totally on clearance for $13 right now, score!!)
I love them, they're so comfy! Plus they wipe clear after I trudge through the mud which is a must for me.
Doesn't this dress look like
this one from Modcloth
that I wore back in the summer time? This one actually had long sleeves but I tend to feel like I look awkward in long sleeve dresses so I chopped them off. Now I'm thinking about taking a few inches off the bottom. Altering vintage dresses is so much fun.
Hope you're having a great day! I'm going to work on editing the one million photos that I got from my weekend with
Elycia
. We had a blast - made a couple videos, took a ton of photos and started planning some awesome future things! I can't wait to share everything over the next few weeks.
xoxo