what I wore; black, grey and sparkley!
Thursday, March 15, 2012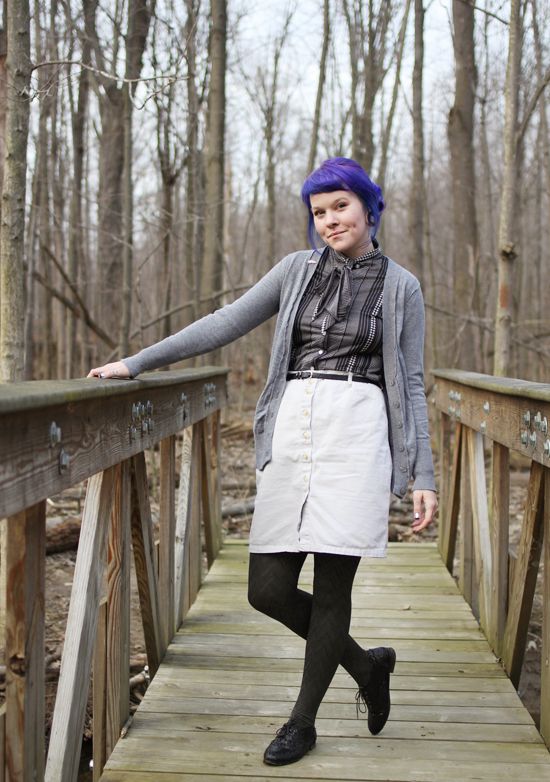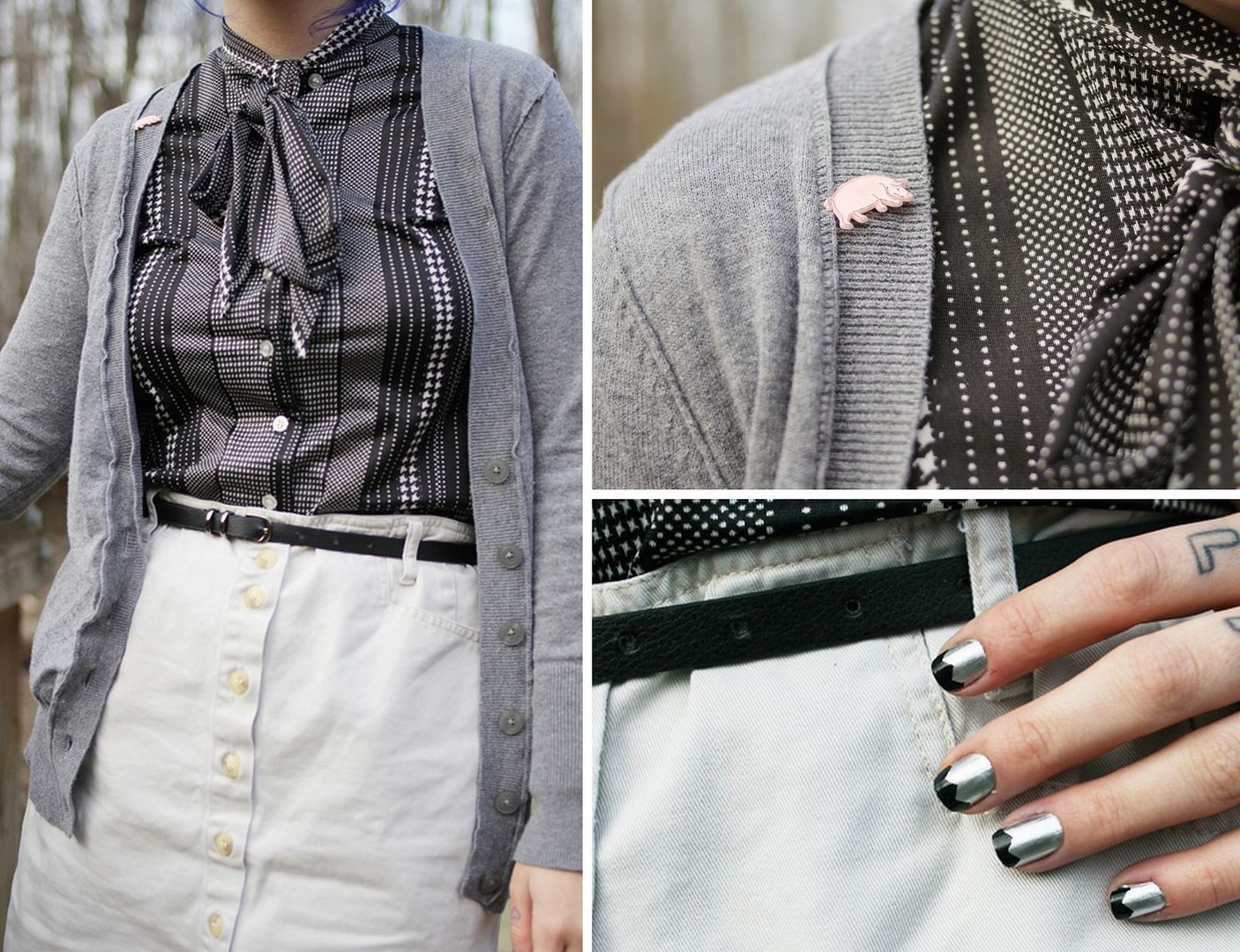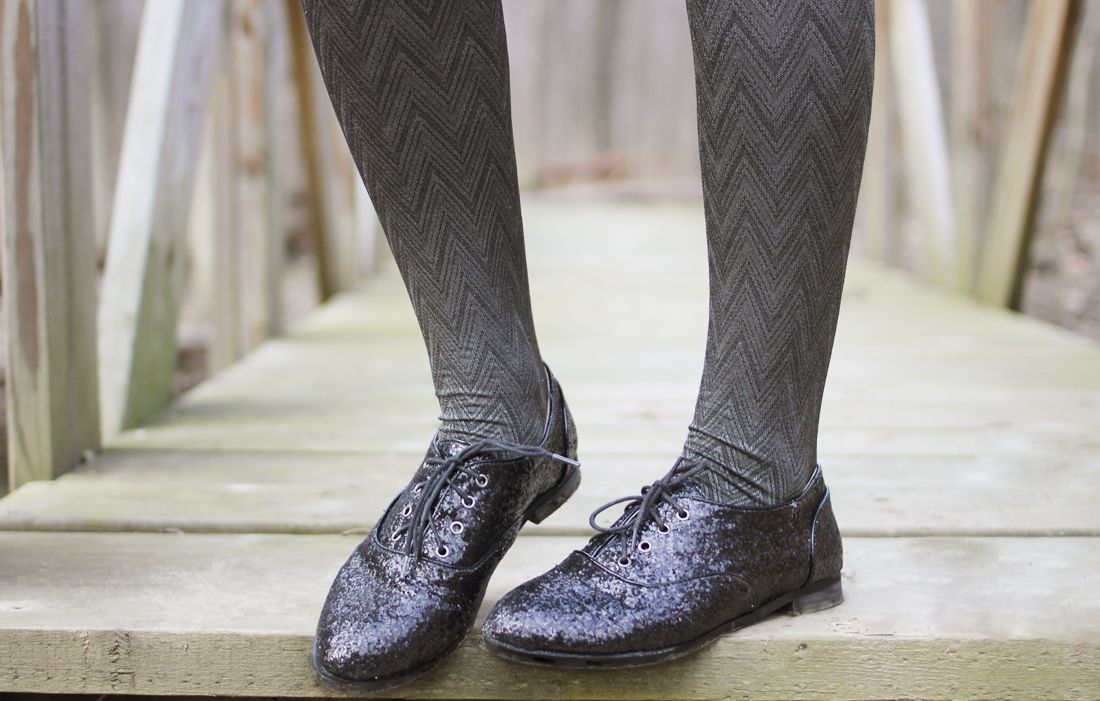 the details
sweater - thrifted
pig pin - estate auction
top - thrifted // vintage
skirt - thrifted
tights - c/o Romwe
shoes - c/o Romwe
I am ridiculously obsessed with this shirt. I've been pairing it with everything. The bow just kills me, I love it. I wish I could find one in every color. But I guess other patterns will do - aaaand I found a few yesterday! I'm really excited to be branching into shirt and skirt combos. I've got a fabulous little growing collection of them both.
Also is it just me or does the photo of me in the tree look like I'm awkwardly photoshopped into the picture? I swear I'm actually in the tree! This happens a lot though, where I'll think something looks like I photoshopped into the picture but in reality I haven't even touched it.
I'll end this with an epic jumping picture! ;)
xoxo