Weekly Nail!
Sunday, March 11, 2012
I have a new feature to introduce you to today - weekly nail! I've been into painting my nails for as long as I can remember. Within the last year my interest has increased tenfold and I normally find myself painting my nails every night. I'd like to kind of break that habit, or at least slow it down a little and spend some more time working on awesome designs or just playing around with new color combinations instead of doing my same old, same old. Plus, I really love taking pictures of and showing off my nails!
Each week I'll share what's on my finger nails and a list of the supplies need to do them. Sort of like mini how to posts. Sound good? Well, here's the first one!
I used my
simple triangle tutorial
then put cute, little, messy polka dots on top of the triangle only. I super duper love this. I've actually replicated it twice in other color combos already since I did these. I have a feeling you'll see something along these lines in my outfit posts quite often.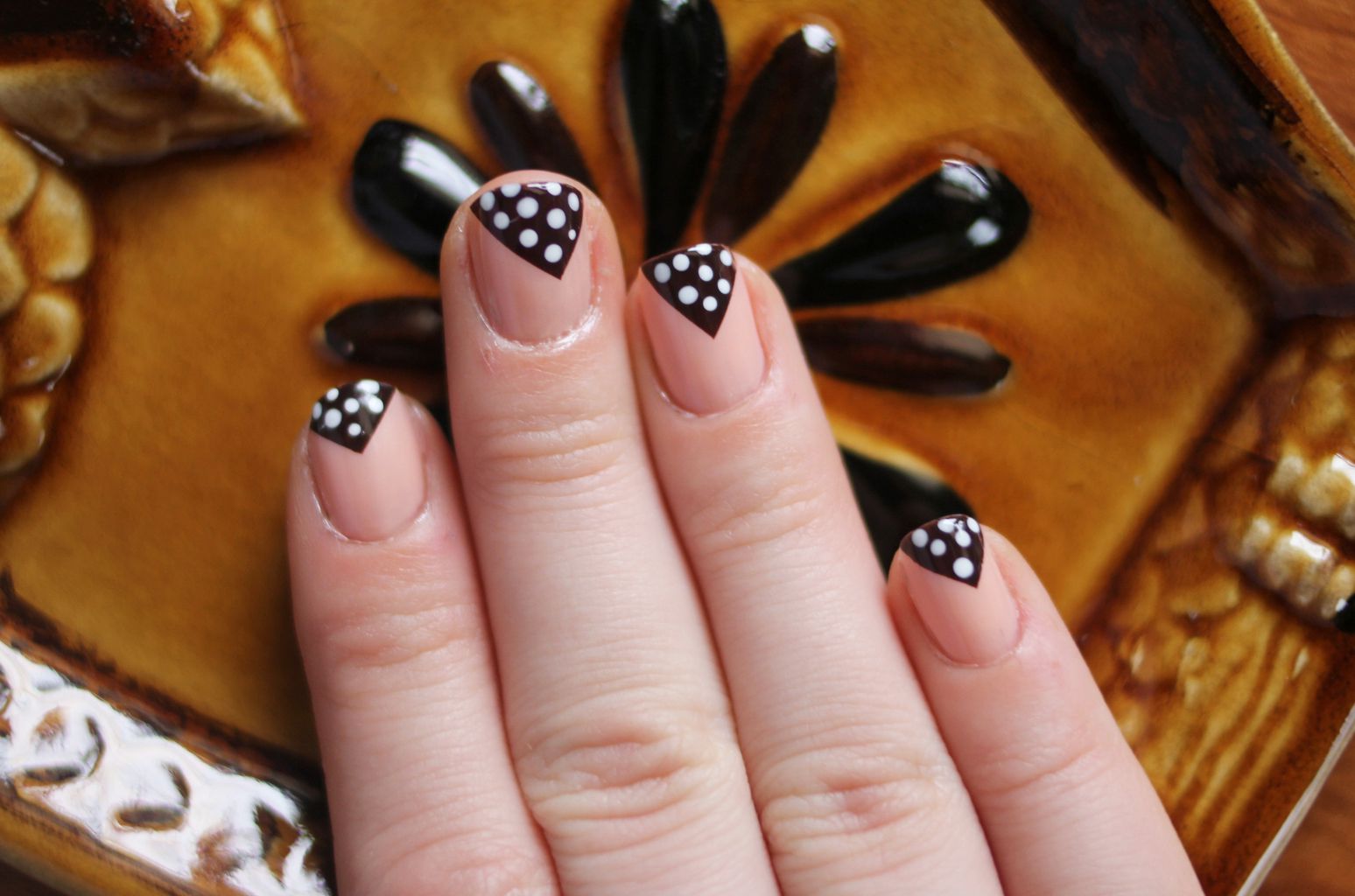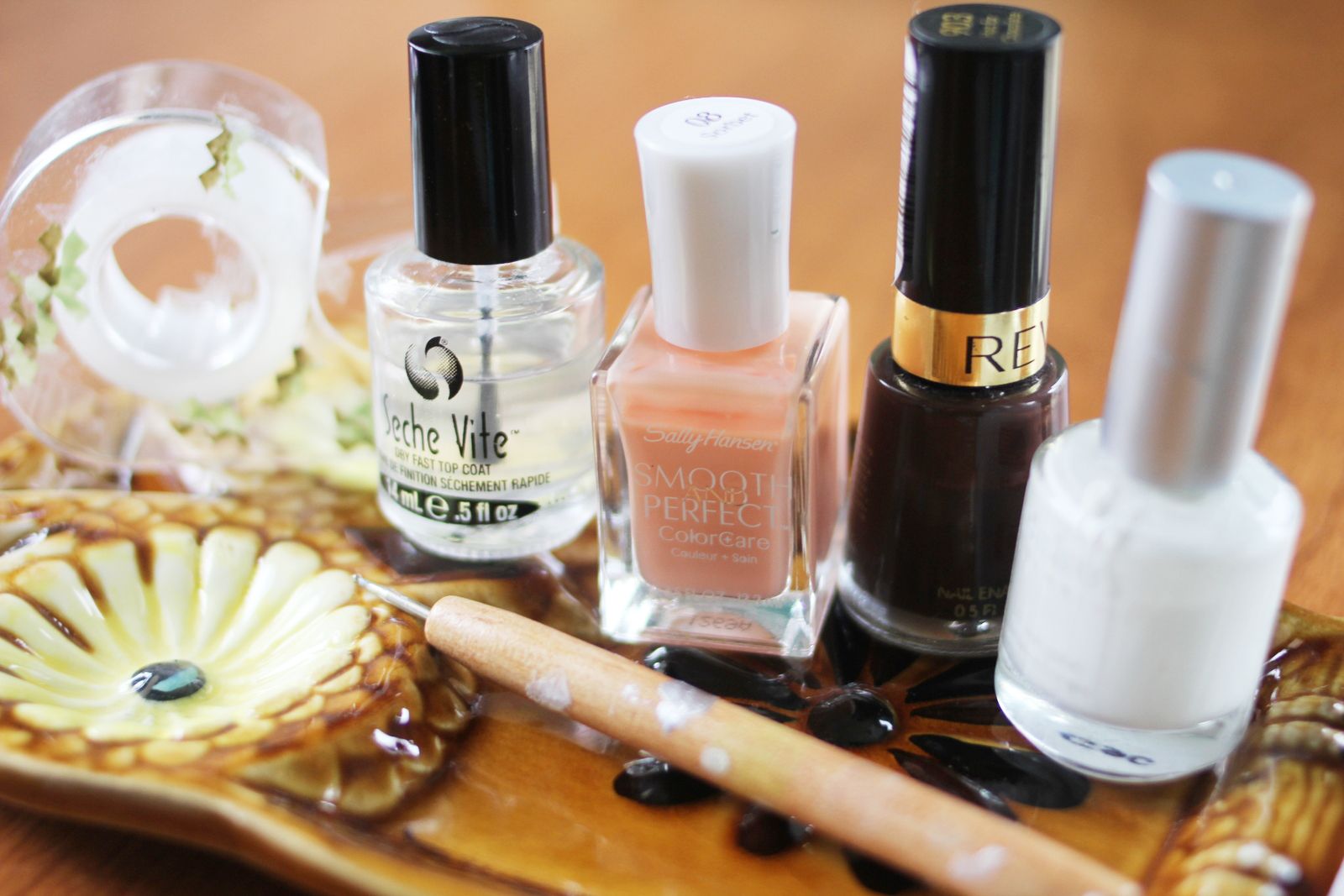 Supplies used:
scotch tape
dotting tool
Sally Hansen Smooth and Perfect in Sorbet
Revlon in
Hot for Chocolate
Claires Brand in Snow Ball
Seche Vite
as a top coat
Hope you're having a fabulous Sunday!
xoxo