Look at these gorgeous dresses from
Kling
! I think the first one is my favorite, but it's tough to pick because those big pink polka dots are just too cute!
(via: Kling)
Positively melting over these shoes from
Tonic
! The colors are perfect plus I love a good pair of cut out shoes!
Eeep! I wish I was more confident about ordering shorts online!
(I am so so so picky about how shorts fit)
These are so snazzy.
(via: modcloth)
I am smitten with these embroidered old photos by
Jose Romussi
. So beautiful!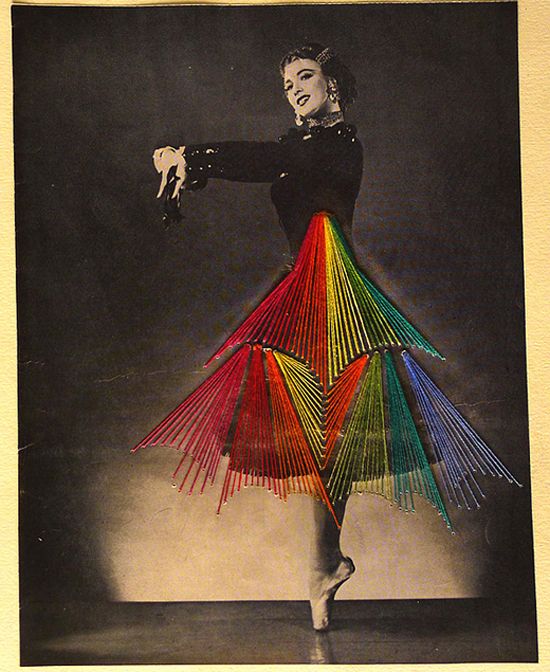 (via: Jose Romussi)
Love these old watch makers vials. I want a few to fill with teeth, feathers, and other little things to put on my curiosity shelf. I'm hoping to find some out one day at a flea market, or something where I can relate a memory to where I got them. That way they'd be a little bit more special.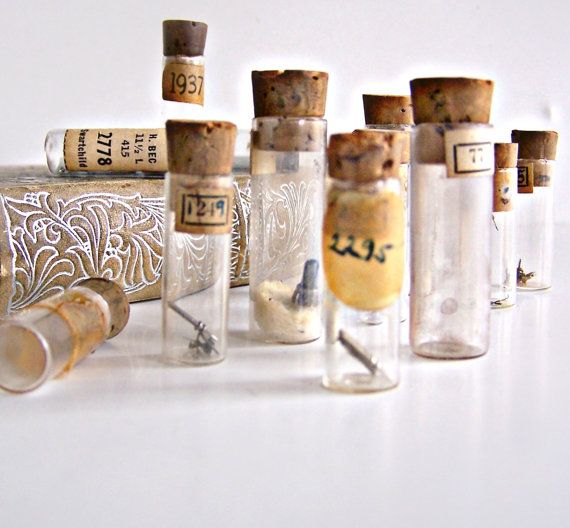 (via: A & N Sundries and Supplies)
One of my favorite things to do is watch my favorite movies on TV where they edit out all the "bad words". The Big Lebowski is particularly hilarious at the part when Walter smashes what he thinks is Larry's car and they change the offensive language to 'Do you see what happens when you find a stranger in the Alps?!" (You can watch a clip of it here, as well a bunch of other funny ones. They are NSFW, of course) I saw this one on Eartha Kitsch's blog from Snakes on a Plane and just about had rootbeer come from my nose. I watched it about ten times and then another ten times with Kevin when he got home.
(Monkey Fighten' needs to be a regular saying for me now. It's too funny not to use everyday!)
Oh my gosh, what a precious kitty! I love catching animals making dumb faces in pictures but this kitty seriously takes the cake.
I love these two handmade polishes from
KBShimmer
! Chunky glitter polishes are my favorite when it comes to just painting my nails one solid color. The white one kind of reminds me of cake batter with sprinkles mixed in, yum!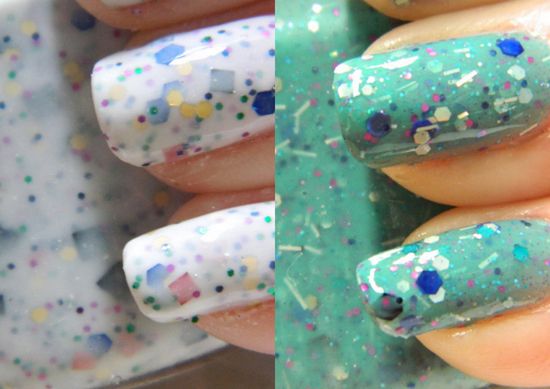 (via: KBShimmer)
Mirror bunting?! So awesome. I wish I had a place to put this.
Hope you have a fabulous Friday! I'm going to finish up organizing Aprils ads
(it's not too late if you'd like one, just email me!)
and then step away from the computer. It's been headaches galore over here lately so a day away from the computer will probably do a world of difference for me.
xoxo