what I wore: golden telephone
Tuesday, February 21, 2012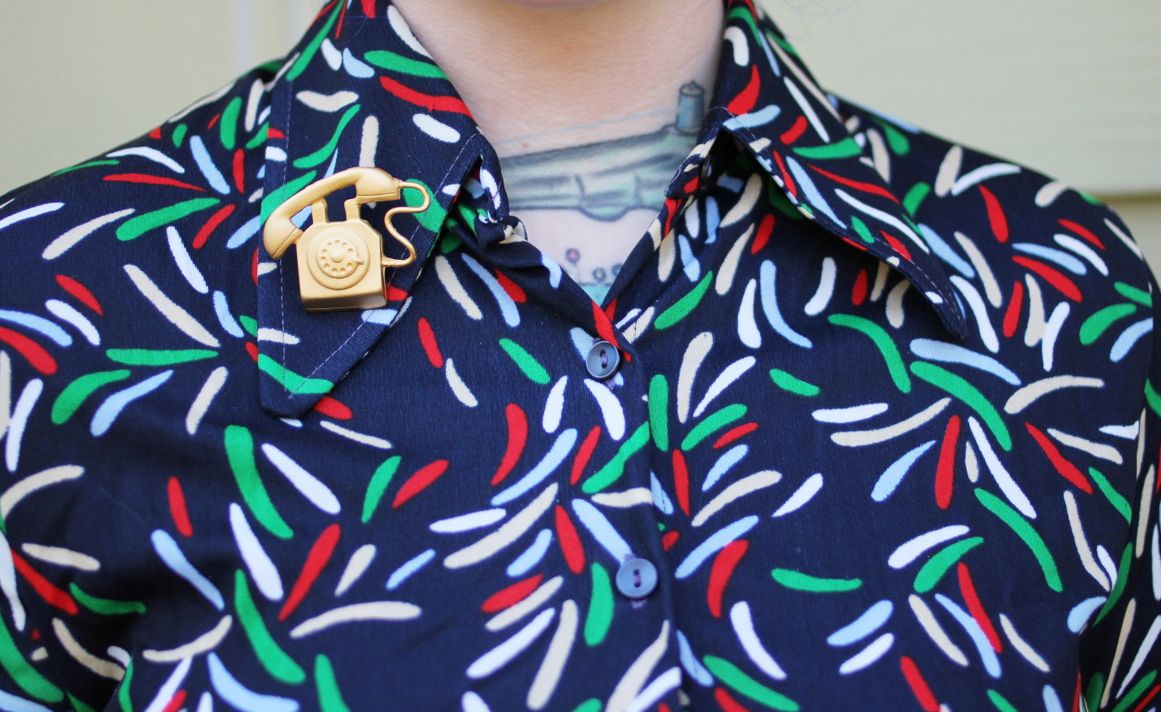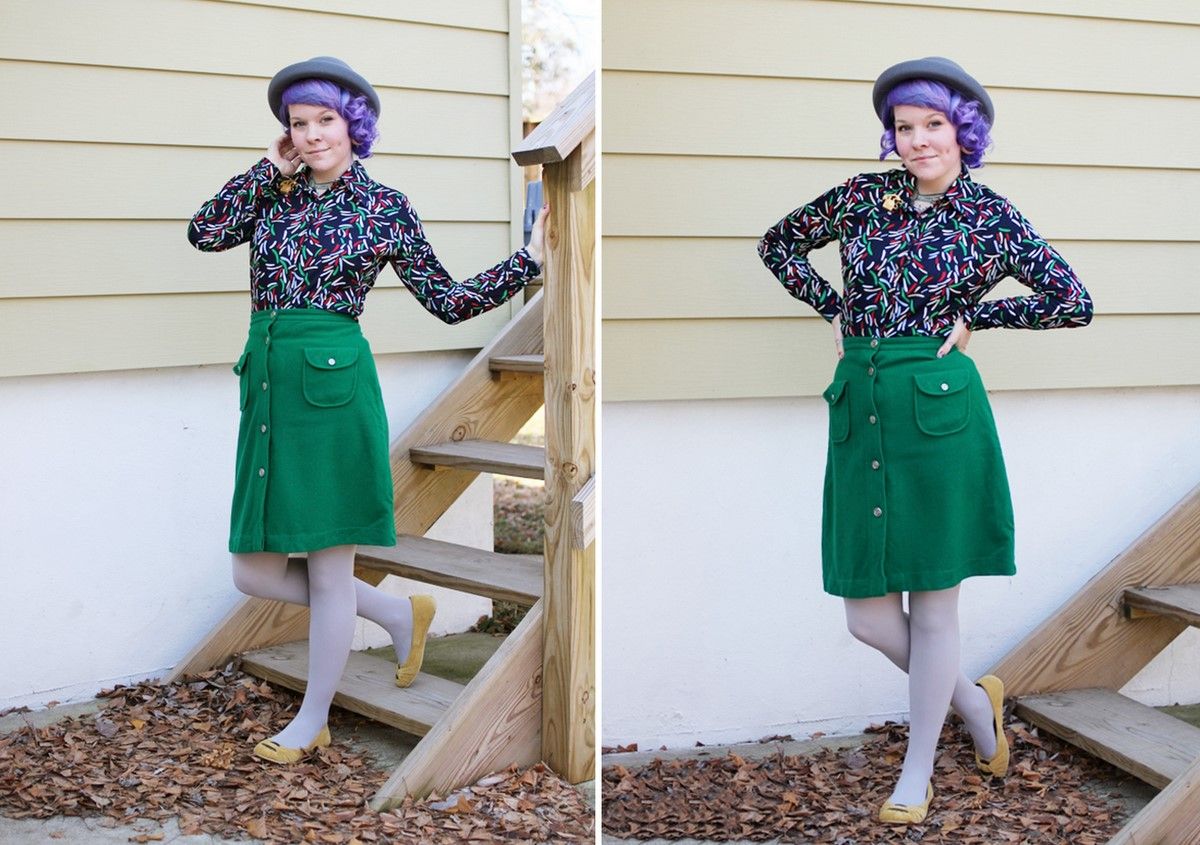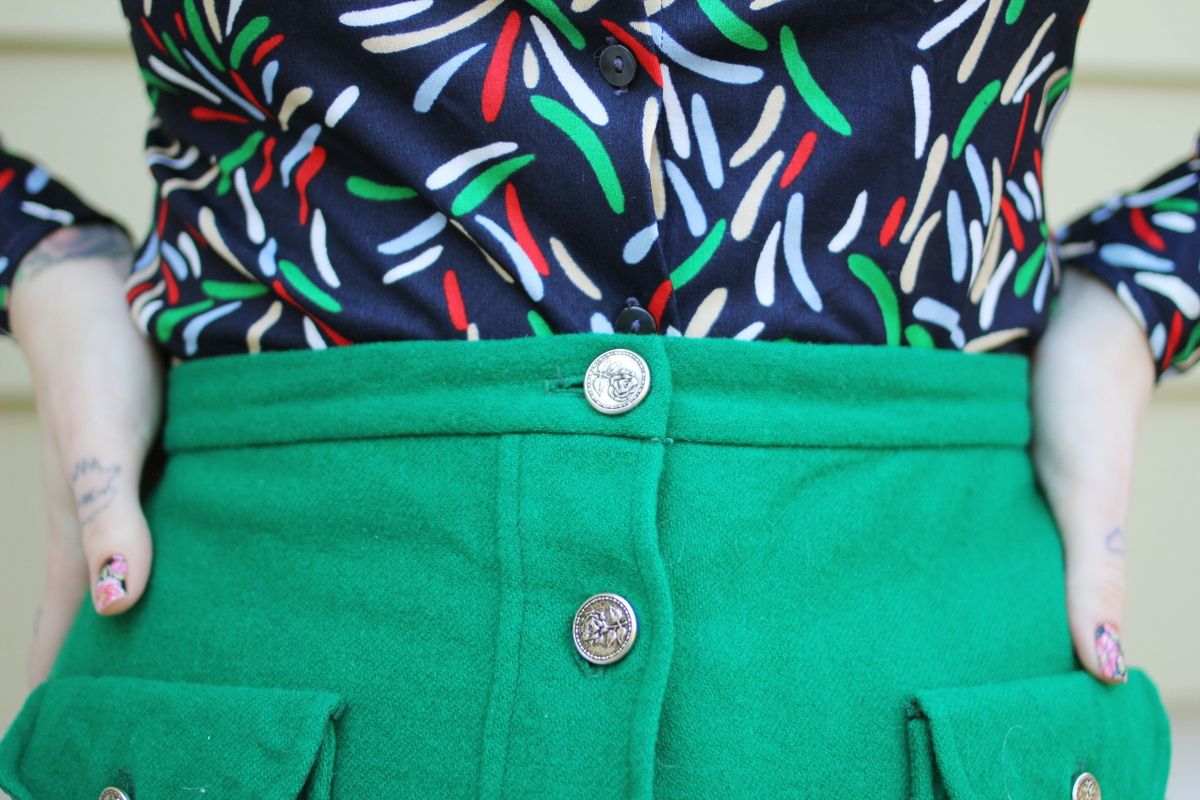 the details:
hat - thrifted
shirt - thrifted / vintage
skirt - thrifted / vintage
brooch - thrifted
tights - Target
My hair like this - complete accident! I wore my curlers for far too long then just put a hat on to cover up the ridiculousness and ended up loving the way it looked. I actually even considered cutting my hair super short after seeing how it looked. Sadly withing a few hours my curls nearly completely fell out. My hair may be the prettiest color but it never could hold a curl! Such a bummer.
I'm starting to get a pretty respectable collection of crazy vintage button up shirts. This one I actually yanked from
Circus Bear
stock. When I bought it I wasn't really into button up shirts for myself but could recognize how awesome it was. But since my recent obsession with outfits made from shirts and skirts as opposed to just dresses came into play I'm now scouring thirft store racks for any crazy patterns I can find!
Hope you all have a great day! I'm having a little Twin Peaks marathon
(thanks for getting me addicted, Elycia!)
and editing some photos for
Circus Bear
today. I took a bunch of test shots of clothing for the shop. Fingers crossed when I review them today that I love them. I can't wait to share all the fabulous vintage clothing I've had stashed for the shop for months!
xoxo