what I wore; cats and cowboys
Thursday, February 16, 2012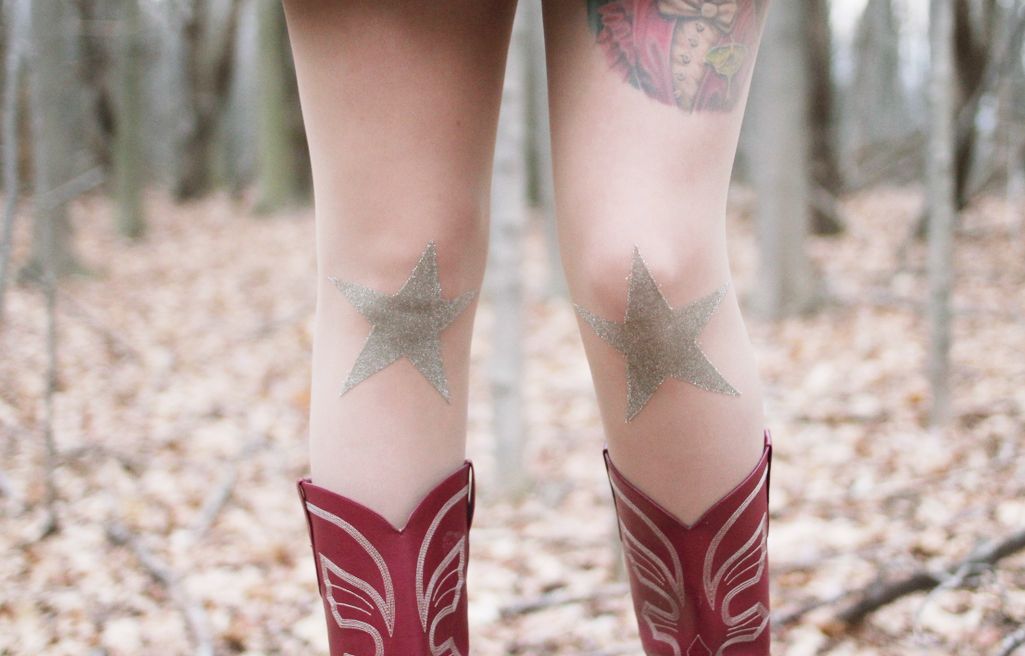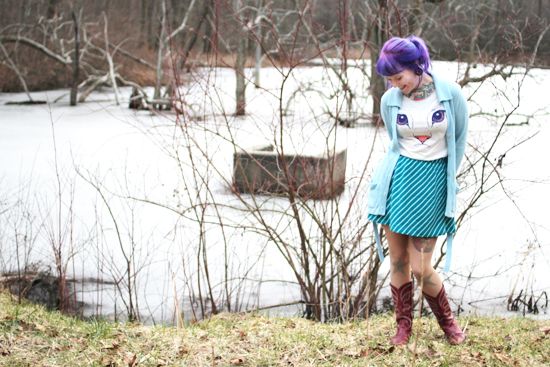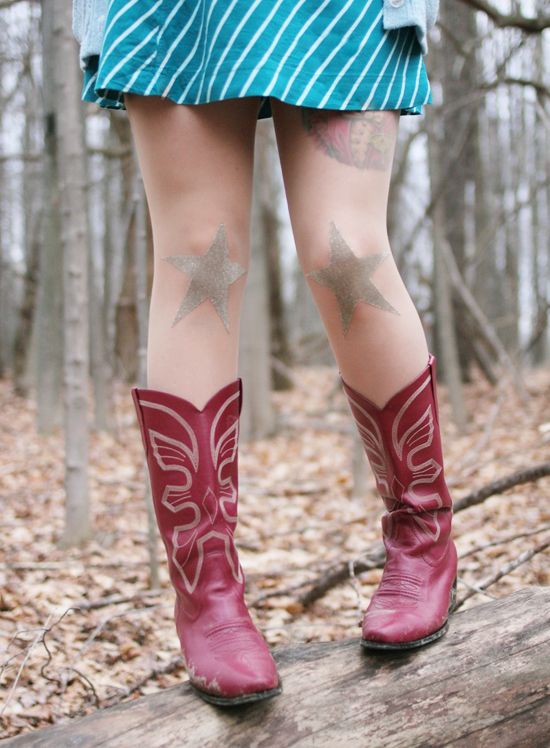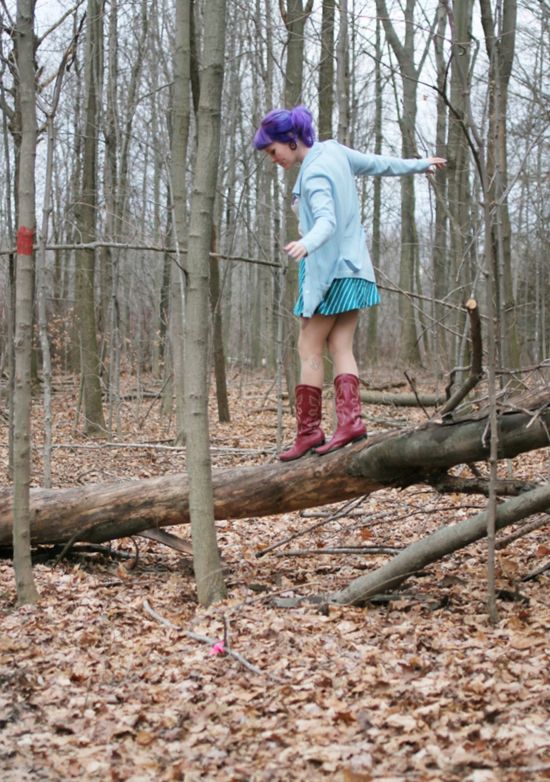 the details
sweater - thrifted / vintage
shirt -
Peer Kitty Kitty Top c/o
Modcloth
skirt - Forever21
tights -
You're a star tights c/o
Modcloth
boots - thrifted / vintage
I am in LOVE with this shirt! I was really nervous because I have never had luck with one size fits all clothing but this fits perfect! I'm pretty stoked that this one time something "one size" actually fits me like a size I would buy if it came in other sizes. (I'm aware that sentence sounds awkward but I think you'll get the gist!). Plus how awesome is it that the eyes match my hair?!
These are the second pair of boots from when Elycia and I made
the thrift video
. They're so pretty, I love how vibrant they are. I wish they were something I could get away with wearing all the time. Not that I don't always stick out like a sore thumb when I go out anyway - with purple hair and all. But I don't need to be know around town as "that purple haired girl who is always wearing those obnoxious cowboy boots".
Oh, also, Thank you all for the awesome comments on
mine and Elycia's vlog
yesterday. I'm kind of blown away. I was so nervous about posting it. You guys are the best!! We definitely have plans to make more vlogs in the future. If you have any questions you'd like answered in our next vlog feel free to email either one of us with the title "vlog question" so we know to put it in a special folder.
Hope you all have a great day! It's supposed to be a rainy one here, so the perfect day for cleaning the house and baking cookies.
xoxo