what I wore; brown, green and peach
Thursday, February 23, 2012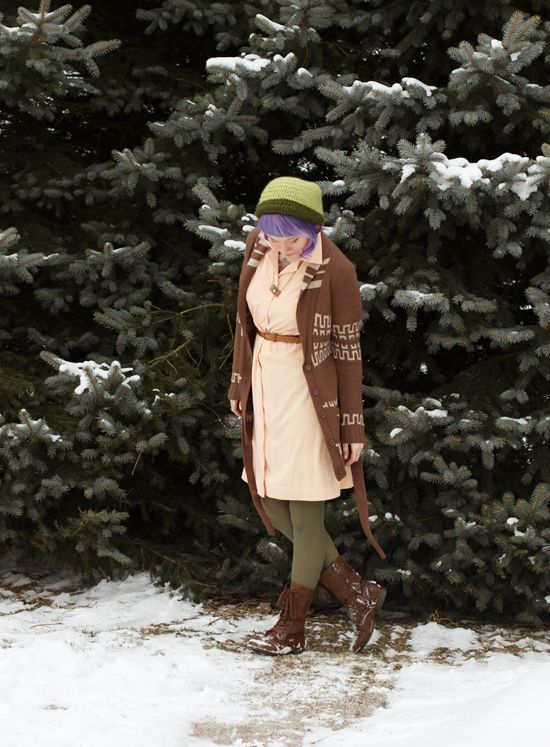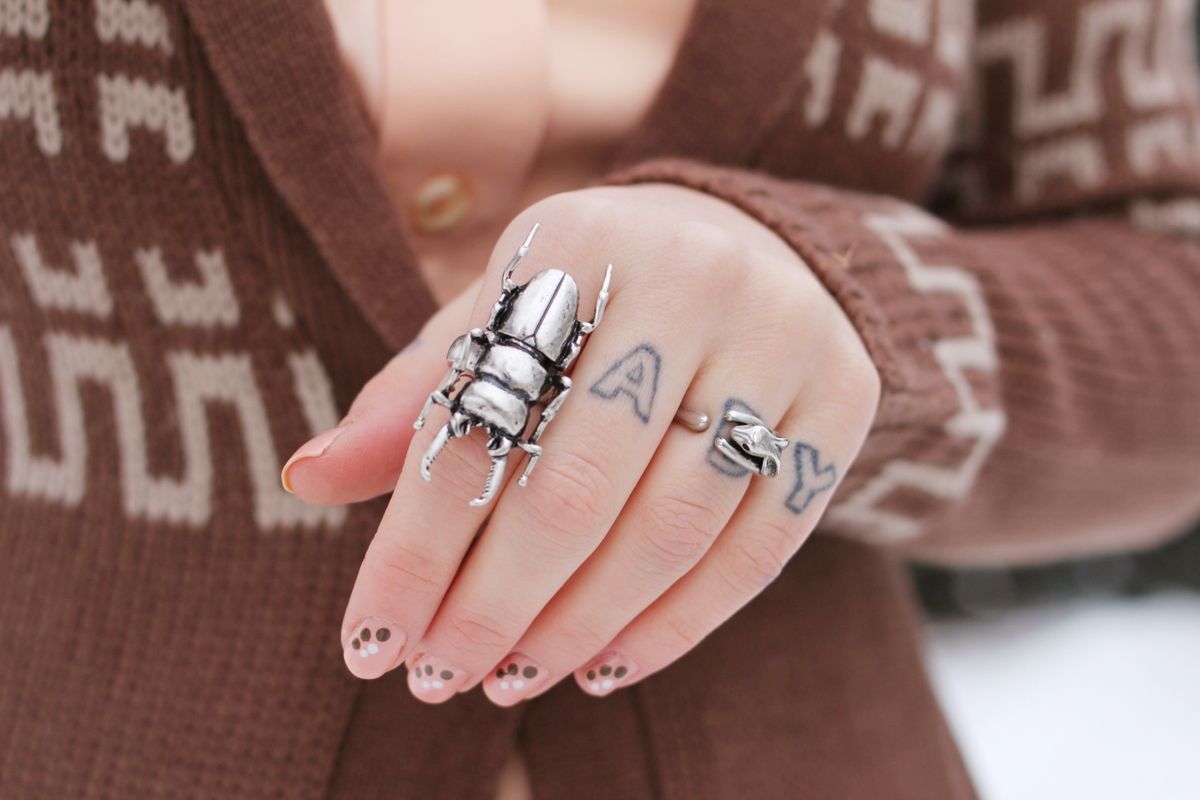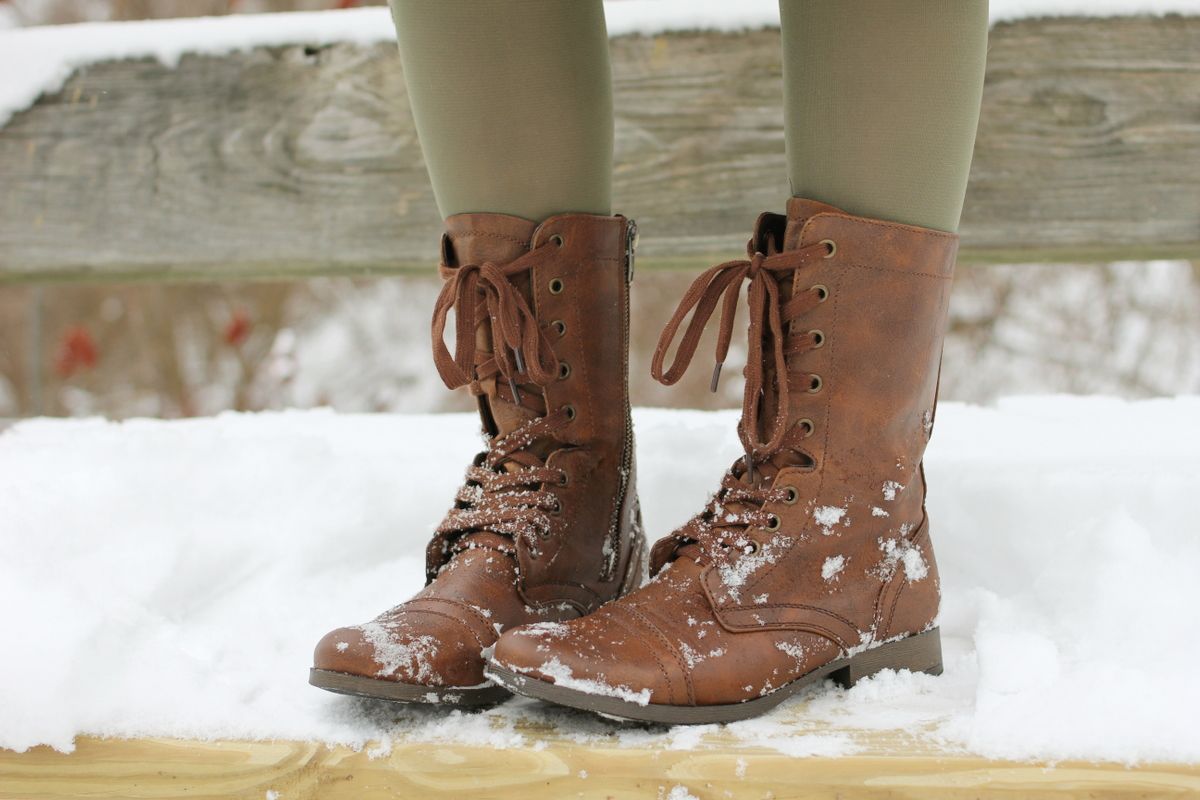 the details
sweater - TJ Maxx
dress - thrifted / vintage
bunny ring - ebay
tights - Target
boots -
K-Mart
These photos were taken the same day, at the same place as the
gorgeous ice photos
from yesterday. Let me tell you -
IT WAS COLD
. I was perfectly fine in this outfit
(plus a coat)
at home but 15 minutes away, at the beach, it was a million degrees colder. You can see that my poor fingers immediately turned red and my cheeks are quite rosy. The cold weather has made Kevin and I quite efficient at taking outfit pictures though. I'm sure it'd be pretty funny to watch us work.
Well, I'm off to organize my craft room and bake some
banana bread
. Hope you have a great Thursday!
xoxo