There's been quite some time since the last What Doctor Octopus wore post so we are beyond due for one. I've had these pictures stashed on my computer since October, I just kept forgetting about them. But after I ordered a whole slew of dress up clothes for Doc and even bought some supplies to make a really epic one
(coming mid March!)
I remembered I had these.
So, let me introduce you to Supercat! He can't fly but he does have the ability to melt hearts with those baby blues, make you evacuate a room with his malodorous gas and put you to sleep in a millisecond with his comforting purrs.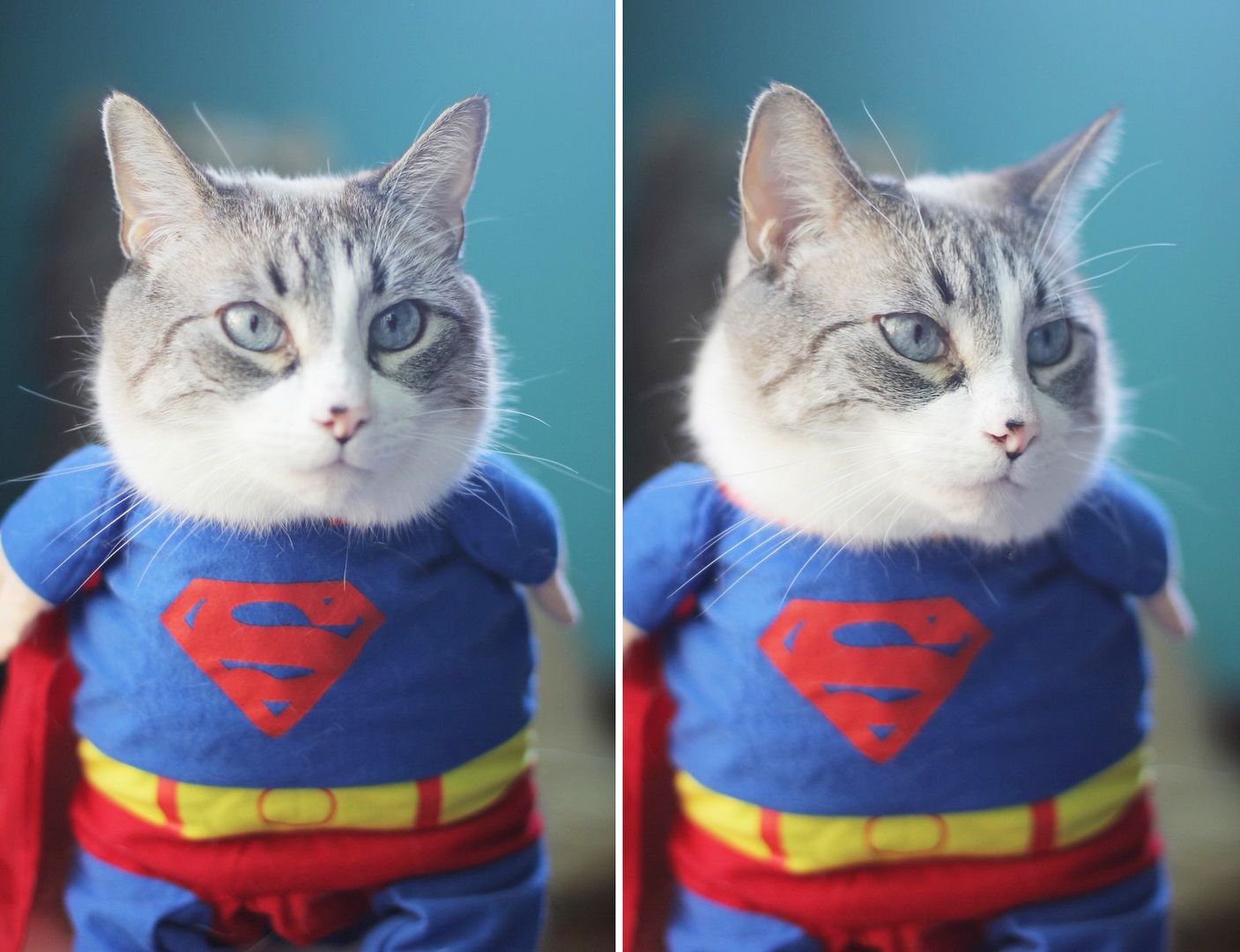 And, here is one where Supercat looks like he might have had too much to drink.
Embarrassing animal photos will forever be one my absolute favorite things!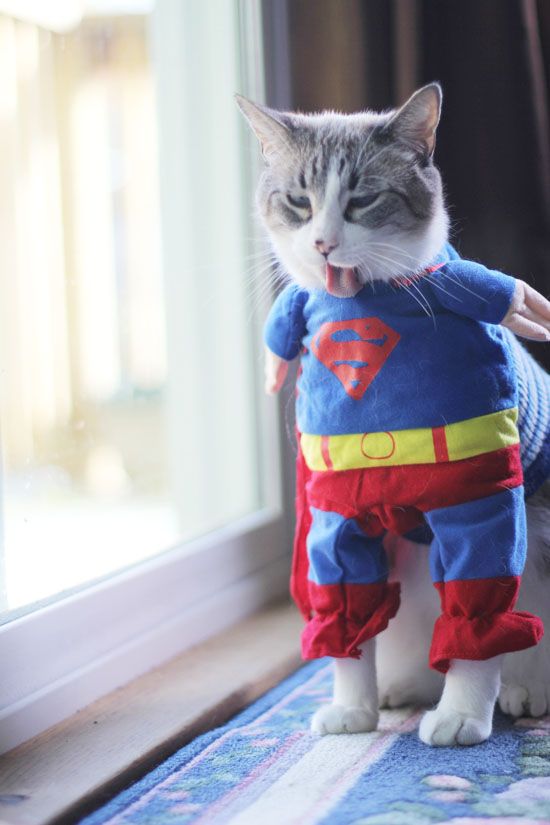 Hope he put a smile on your face! He definitely brightens my day.
xoxo
As always, no kitties were harmed in the making of these photos. Doctor Octopus has no qualms with wearing clothes, is the most patient kitty ever and is always rewarded with lots of treats and snuggles (not that he doesn't get tons of those anyways!)